Wednesday, December 31st, 2008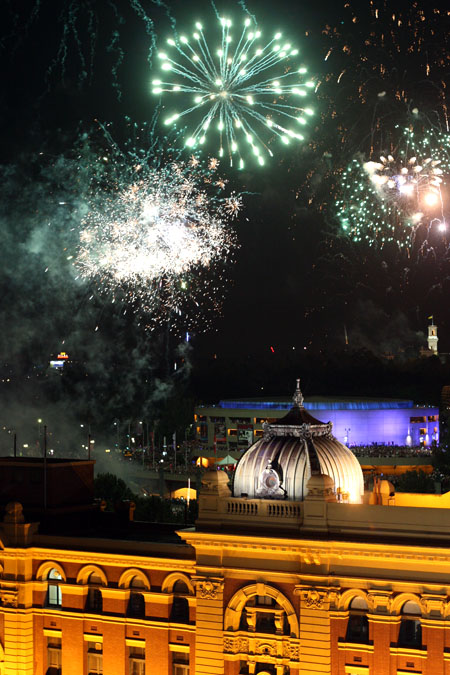 New Year's Even brought the usual hundred thousand people into the city to see the fireworks and party on to see in the new year.   There were loads of people dressed all in white heading to the white party "Sensation" at the Telstra Dome.   We headed up to the roof and had a perfect view of the midnight fireworks show over the city and the Yarra River.   I love watching all the strange people who pack into the city.  I'm sure I saw 15 year old girls wandering about with 4 packs of vodka cruisers.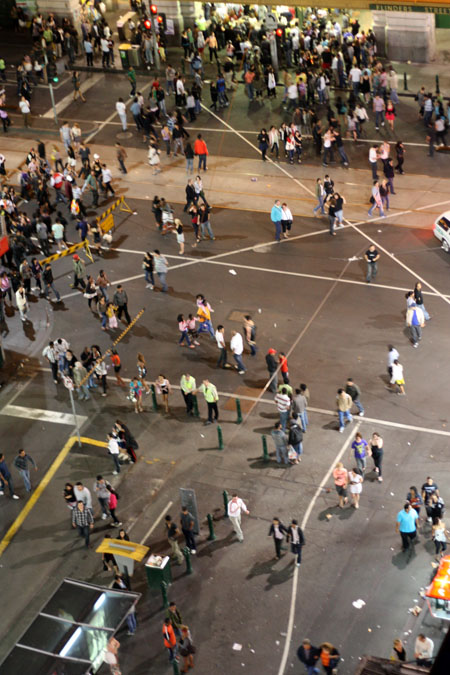 And of course the night doesn't go as planned for some people hiding in the lane behind the loft.