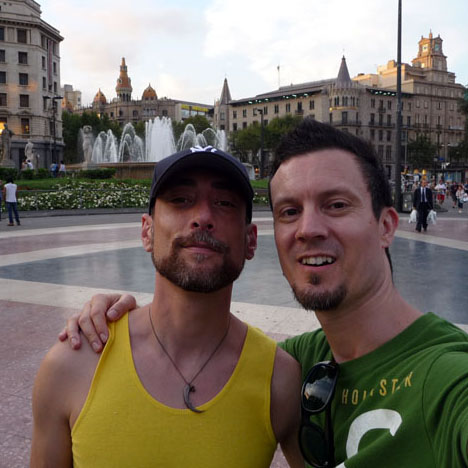 Okay…  it's been a while since I updated and now that I'm home it's time to catch up.    So where was I?  That's right….  Barcelona!
Barcelona is a really special place.   This is a really cool city!  The people here are really laid back and not afraid to show their emotions.  I thouht no one cried at the airport anymore…  but I saw loads of people in tears saying goodbye to their loved ones…  and they were all guys!
We flew from Berlin to Barcelona on my favourite LCC airline Air Berlin.  I've been continuing collecting the model planes that they sell on board and I was really happy to pick up an Air Berlin plane.   Their service is really good!   I would even consider trying out their long haul service from Asia sometime.
In Barcelona I had rented an apartment.  That way Frank and I could cook our own food.   We had fun checking out the local supermarket and buying all sorts of stuff to cook.   The apartment itself was quite large and turned out to be a little spooky.   Of course neither of us admitted this until we left.   Below is a photo of the apartment's huge living room with the swinging chair in the middle.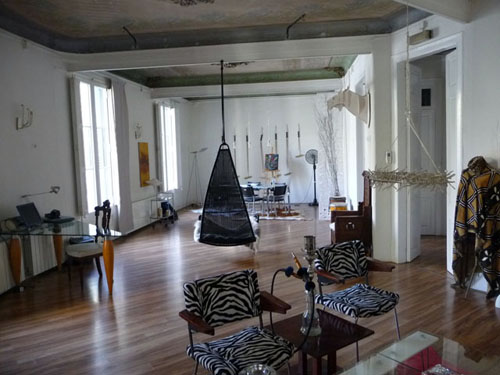 I loved hanging out in Barcelona.   Particularly walking down La Rambla with all the freaky stores selling all kinds of animals as pets and all the street performers.   We later paid way too much money for a couple of watered down Sangria's.  But the tappas in Barcelona was REALLY good.  We had no idea where to go for good food so we invited a local guy to come out for dinner with us.   He took us to a place near the harbour and the food was amazing!   Barcelona the city has a water shortage and a water quality problem.  So we had to drink bottled water here.   It's terrible when a major city does not have a clean water supply.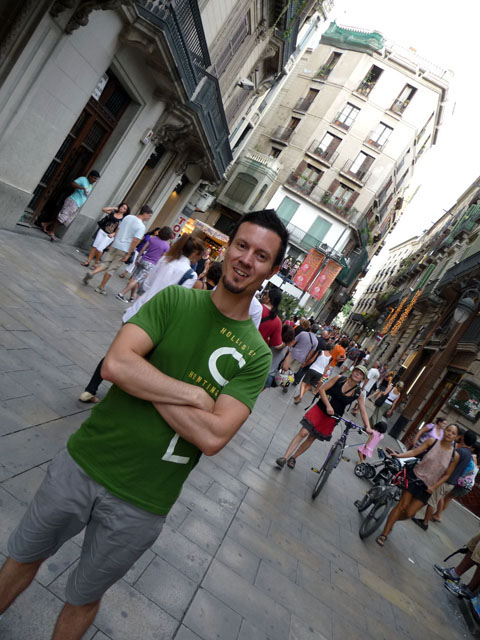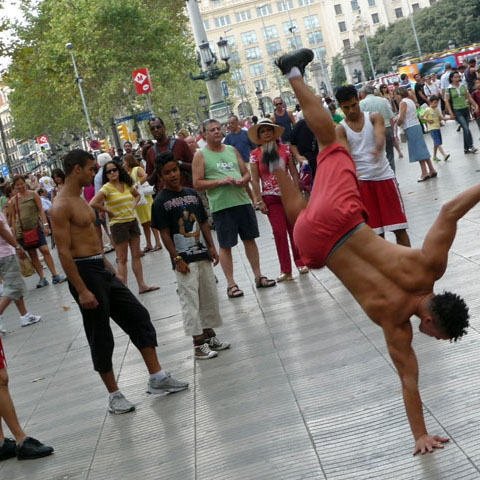 A couple of things that caught my eye in Barcelona were the ancient ATM machines and the rental bikes all over town.   The bikes are a great idea and we saw loads of people riding them.   These bike stations are all over Barcelona.  You pay an annual fee which entitles you to take a bike out for 30 minutes at a time and drop it off at any of the stations found absolutely every where!   I was amazed at how many people were using them.  This must have to be one of the most successful bike sharing schemes I have ever seen.    Not only does it get traffic off the roads but it is keeping the locals fit too.    NOTE:   The cyclists in Barcelona are not as territorial and aggressive as those in Berlin where I was almost bowled over several times.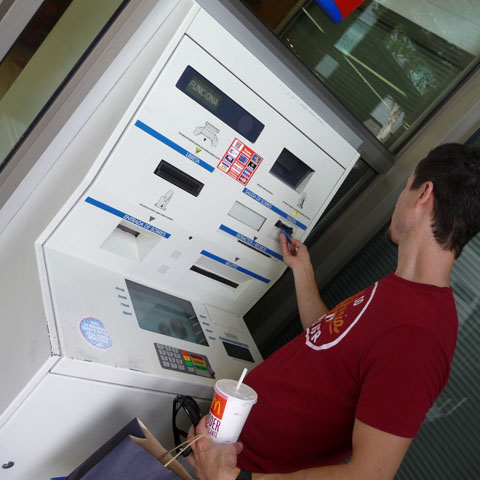 I'm surprised I allowed my card to go into that old machine!