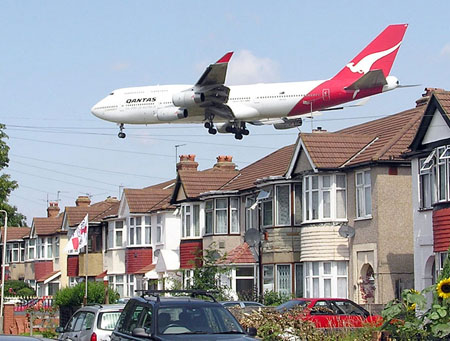 You know I love planning a big trip. Â  Well this one still won't quite crack the 3 month vacation I took in 2005 but it's still pretty good! Â  Frank and I are heading out on a round the world trip! Â  Most likely starting in August the catch the end of the northern hemisphere's summer and miss the end of our winter. Â  It's important that I cut my winter's short.
So here's the plan.  I have been accumulating points for a very long time so it's time to start spending them.   So Qantas is oing to cough up 2 free tickets so we can fly for up to 35,000 miles around the world.   That's quite some distance and I reckon we can do it in 40 days.
Late last year after Qantas received their first A380 airbus they started to fly the older Boeing 747's non-stop from Sydney to Buenos Aires in Argentina.   Roughly it's a 13 hour flight.   I love the idea of being connected to Argentina by one flight.   So our first flight will be from Melbourne to Sydney to Argentina.  Qantas flies to the beautiful South American city 3 times per week.   I'm just planning the leave from work now and then I'll be getting the gorgeous Qantas staff to book us in!
The picture below was taken in Buenos Aires in 2005. Â  I am standing in front of the burial place of Eva Peron in Recoleta.