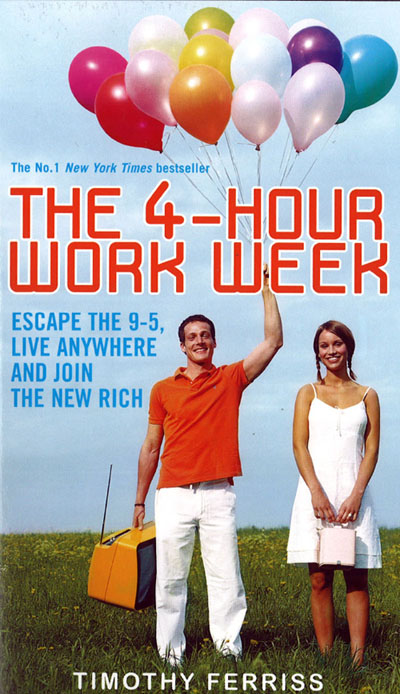 I'm reading Tim Ferris' book "4 Hour Work Week" at the moment. Â  I am looking for inspiration for my next move. Â  Since going back to work 2 weeks ago I have been wondering about what I am doing now…Â  and can I keep doing it? Â  I had planned to retire from my day job in another 10 years. Â  But I'm not sure I can wait that long.
Tim rides on a high of a successful business venture in his 20's so there's a lot of hype about success in his book.  But he does raise quite a few good points.  I'm also enjoying his tips on his blog.
I have a few ideas about what I want to do. Â  I am just working through the financials and logistics of making it happen.