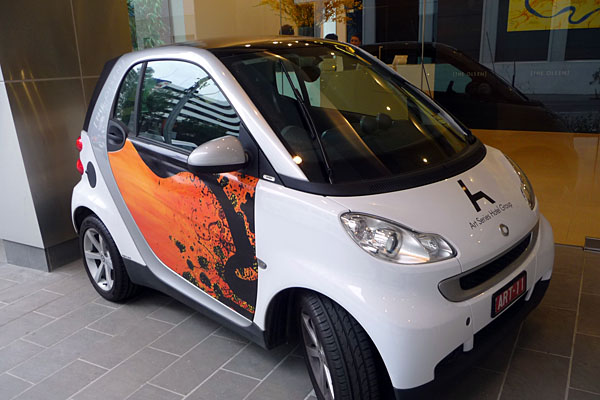 I treated myself to a stay in the beautiful Olsen Hotel on Chapel Street in South Yarra this weekend.   It is a part of the Art Series of hotels.   The artist in this case being John Olsen.   His works are on the walls everywhere throughout the hotel, even on the glass box that encases the bathrooms in the rooms.    This really is a cool hotel.  I have just finished writing a review for it on TripAdvisor (hence all these photos).   My room actually had a 5 person hot jacuzzi on the private terrace outside my room.  Pity it was so cold and rainy during my stay.  I didn't get a chance to hop into it.   I also liked the fact that the hotel rents Smart Cars ($10 an hour or $55 a day) and borrows bikes to it's guests.   The hotel also has a very nice gym, glass bottomed lap pool and a sun deck which would make you think you were in Miami…  in summer.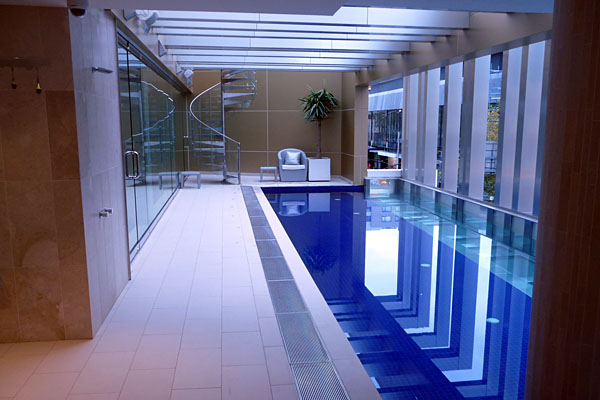 The lap pool with a partial glass bottom overlooking the recption area.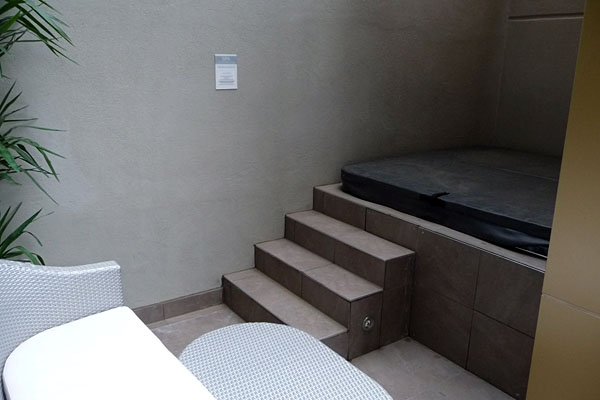 My private jacuzzi.   Covered over to keep it nice and hot.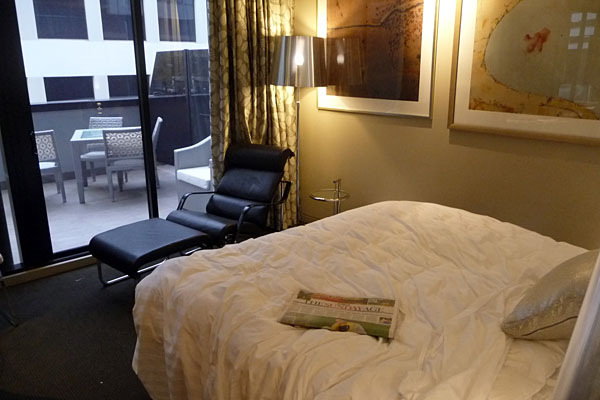 My room.  A standard sized suite.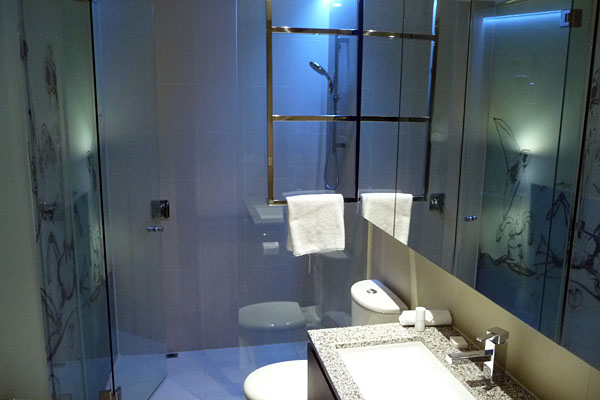 I love the LED lighting in the shower.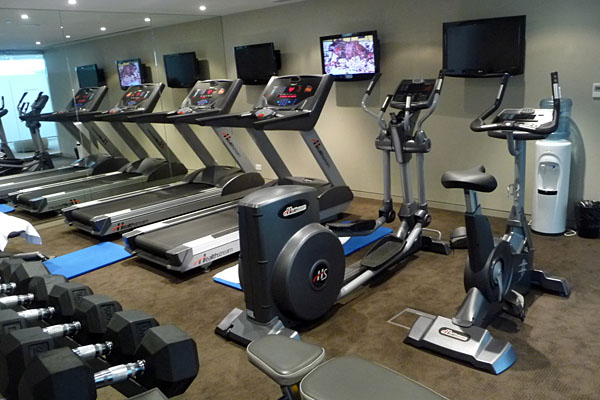 The hotel gym.  Mostly cardio equipment.   Very functional.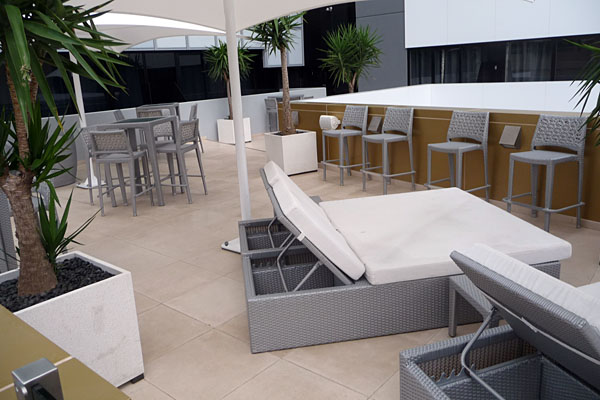 The sun deck.  This place is gonna be rocking on summer weekends.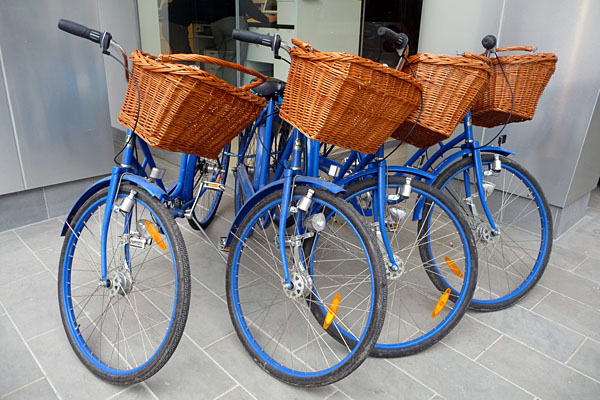 Push bikes for guests to borrow.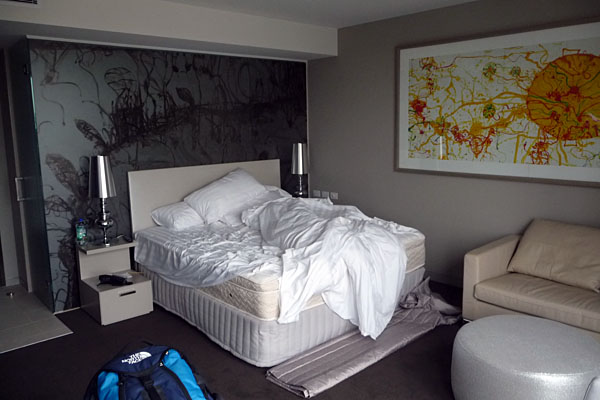 The larger deluxe suite.  This is the room Chris stayed in.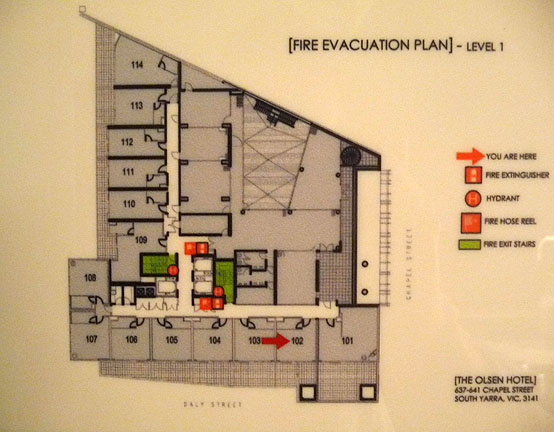 The floor plan of level one.  The square boxes are the jacuzzis.