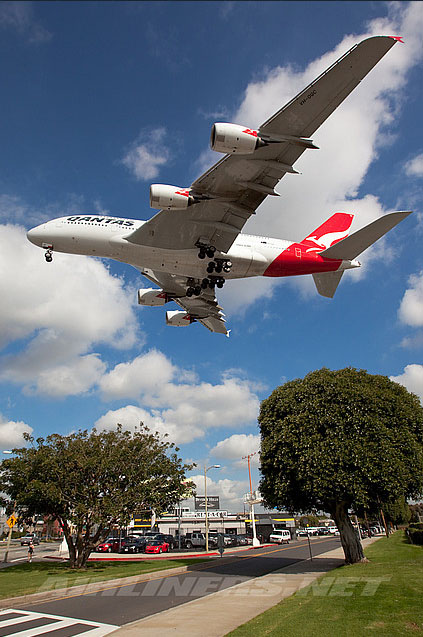 I love the Qantas 747 but on the next trip to the USA in May I will actually get to fly on the Qantas A380 for the first time.   This will be QF94 from LAX to Melbourne.  I actually paid a little more to get onto this flight.   The other flights are all on Qantas 747s and an American Airlines 767.  The routing is:
Melbourne – Sydney – San Francisco – New York – Los Angeles – Melbourne
I will be staying for 6 nights in San Francisco and another 6 nights in New York.   Can't wait!
The photo above is the Qantas Airbus A380 just about to cross Sepulveda Blvd in LA.